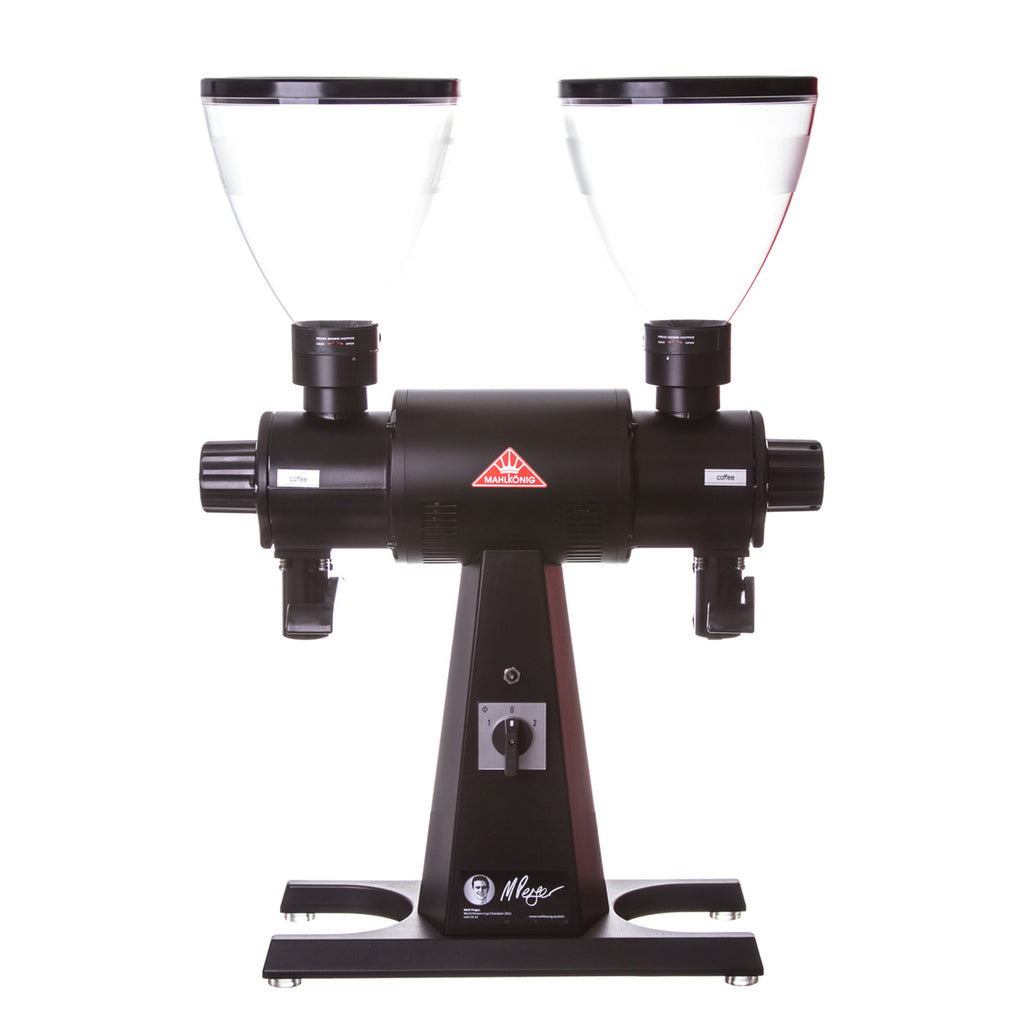 $3,450.00
$0.00
Mahlkonig EKK43
This espresso coffee grinder stands a towering 30" tall and features two large 98 mm steel flat burrs, dual 1.75 HP motors, stepless adjustments, bag clamp and shaker, overload protection and knock-off device. Mahlkonig has produced a robust, durable, and space-saving grinder with the EKK43 which also features double hopper bag clamps and a hopper magnet which prevents metal debris from damaging the unit.
This retail coffee grinder is great for high-volume coffee shops that need to get beans ground quickly. The EKK43 is great a great options because it allows you to undoubtedly save space, time, and money by offering dual grinders in place of one.
This professional grinder will look great and perform magnificently in any workshop or brew bar. Take advantage of our free gift package and elevate your coffee experience by purchasing your Mahlkönig grinder today.