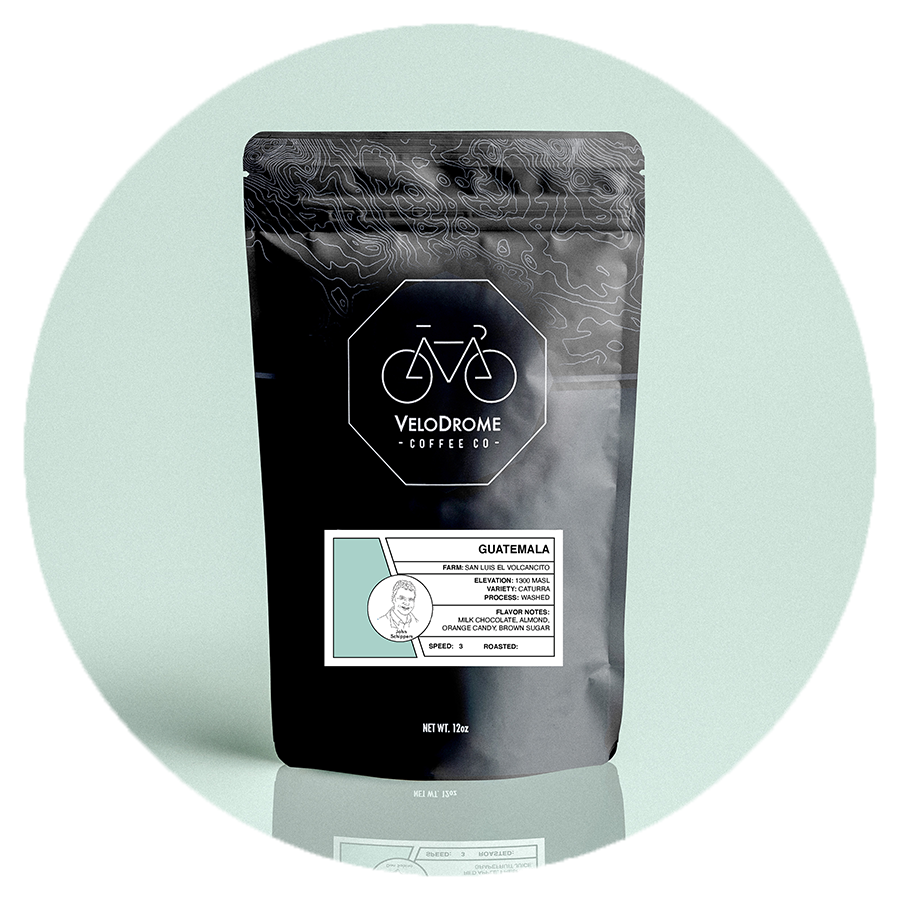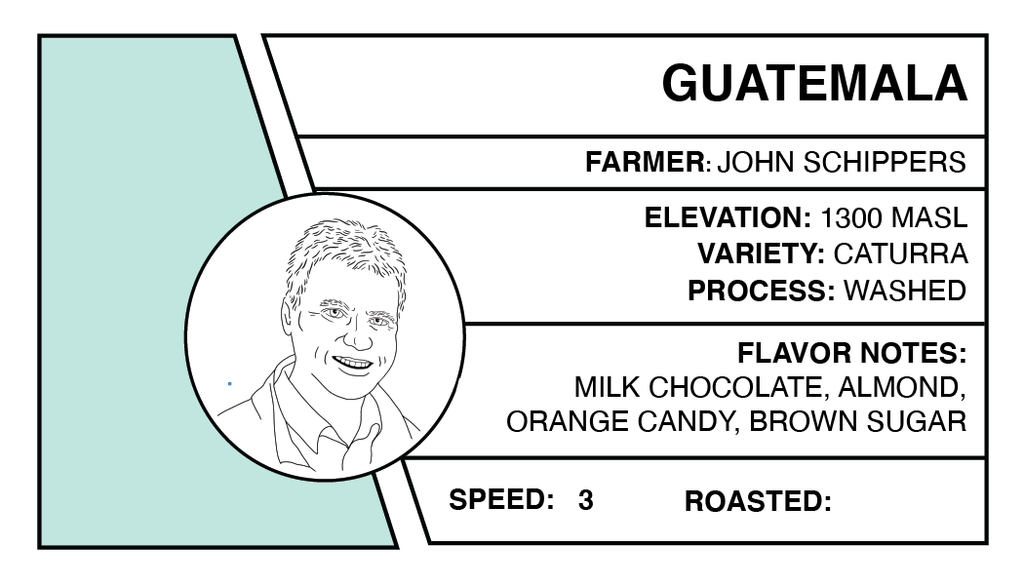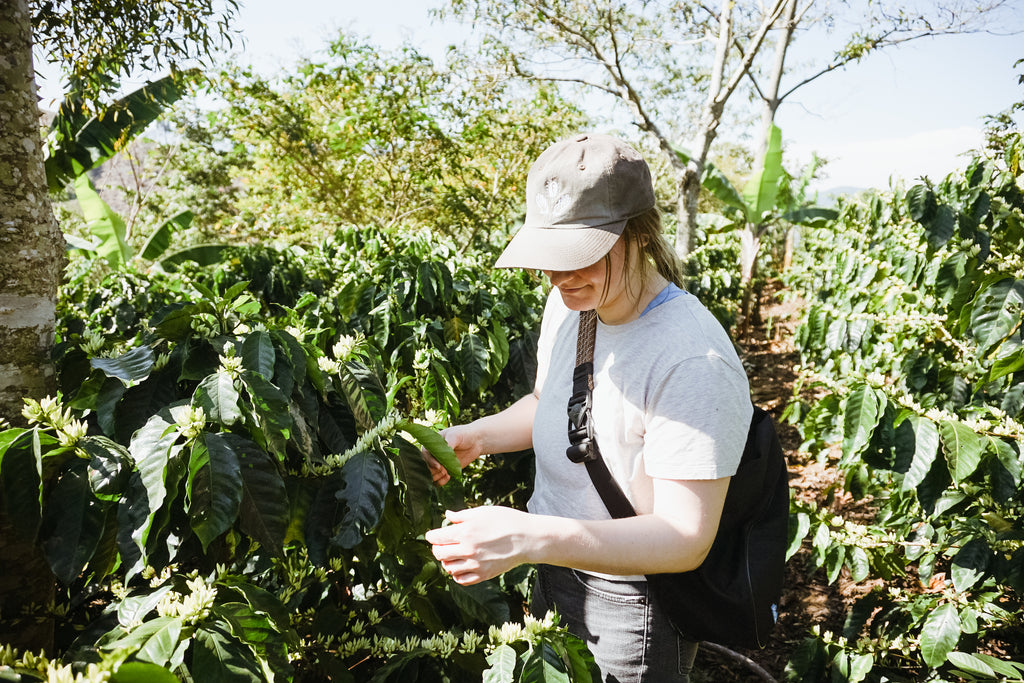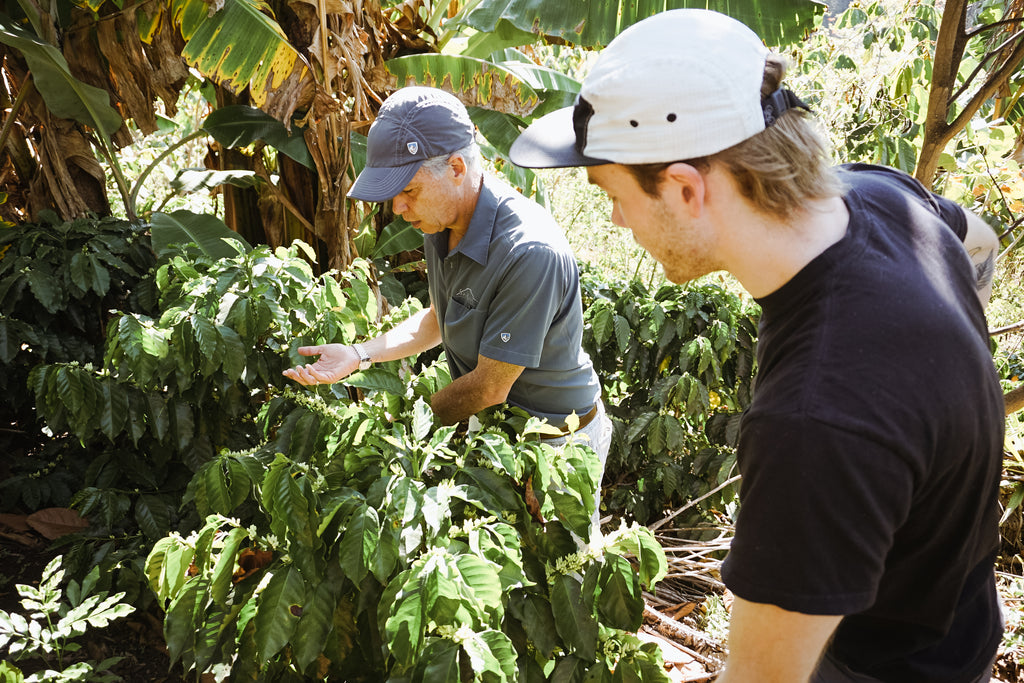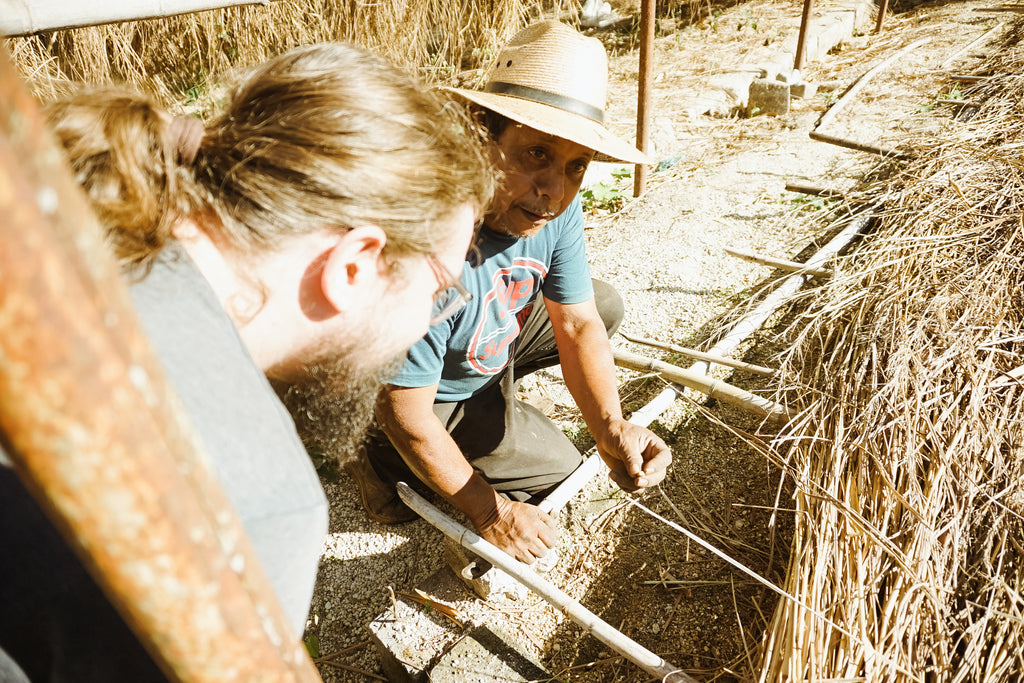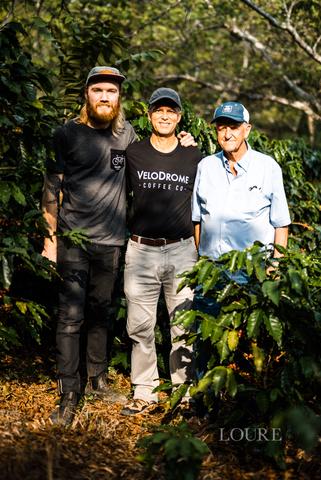 THREE SPEED // GUATEMALA 
PRODUCER:
 Maria Delfina Mancia
FARM:
San Luis El Volcancito
Narrative: This coffee comes from a very special family run farm in Santa Rosa, Guatemala. Brice has visited this farm three times now, and this is the sixth season Velodrome will be serving this coffee. The farm is situated on a small dormant volcano with rich soil and varying landscape. The farm features coffee grown at high elevation in full sun and full shade. There are also a few lots at lower elevations that run along a stream that traces through the property. The lot we bought is called "Las Marias" and is grown in one of the most beautiful parts of the farm under full shade. John Schippers is a 3rd generation farmer and uses a variety of natural crop management techniques to reduce the need for using chemicals for fertilizer or pest management. The farm is fairly large and employees 13 families full time who live on the farm and work year around on designated lots they are responsible for. Premiums are paid to these families for proper management of their assigned plants and for higher quality coffee produced. When harvest time comes the farm is flooded with 200-300 migrant workers who harvest coffee by hand in 3-4 passes, again being paid a premium for picking only the ripest coffee cherries to ensure sweetness and quality. The farm does all their own wet milling and processing. Once fully processed at the dry mill in Guatemala City, we work with one of John's daughters, Paulina, who lives in the USA and imports their family coffee into Auburn, AL. 

 12oz / wholebean only / FREE SHIPPING